Uncharted: The Lost Legacy PS4 review: not uncharted territory
Nathan Drake may have retired following Uncharted 4: A Thief's End, but that doesn't mean developer Naughty Dog – or publisher Sony – is done with the series. Now come the spin-offs, and while Lost Legacy is the only one announced so far, it's hard to believe it will be the only one. Thankfully then, this stands shoulder-to-shoulder with the best of the series, despite being an overall shorter experience.
Ostensibly, this is an expansion to Uncharted 4, set roughly a year after the end of that game, though it functions entirely as a standalone adventure. With Drake out of the picture, focus shifts to long-time supporting character Chloe Frazer, who we join in the middle of the hunt for the Tusk of Ganesh in a war-torn region of India.
In a nice touch for fans who have played through the whole series, Chloe is joined by Nadine Ross, formerly one of the main antagonists in A Thief's End, providing a stern and sombre counterpoint to Chloe's glib nonchalance to treasure hunting. Unfortunately, they're not alone in hunting the Tusk – so too is Asav, a local warlord destabilising the Western Ghats, who thinks the symbolism of acquiring the Tusk will unite fighters behind him.
As with previous Uncharted games, the hunt here is less about the trinket at the end and more an excuse to explore the characters. With Chloe being Indian-Australian, exploring in the region forces her to confront her heritage and conflicted relationship with her father, while Nadine is on something of a redemptive arc.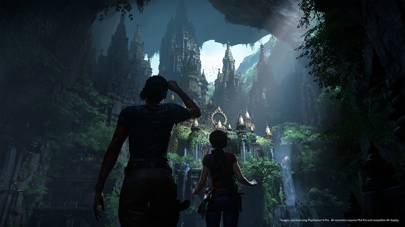 Unfortunately, the growing partnership between the pair highlights one of area of Lost Legacy that could have done with a bit more focus: actor Laura Bailey's accent for Nadine. While Claudia Black, having played Chloe since Uncharted 2, feels settled in the role, Bailey's accent is all over the place – Nadine as a character is South African, but at times sounds American, British, or Australian. The emotion is there in the role, and Bailey's physical performance – the leads were mo-capped – is great, but the voice seems like an afterthought. It's actively distracting at times, especially when it sounds like different takes have been edited together, with the accent shifting between sentences.
Despite the change in leads, fans shouldn't expect much else to have changed though. Lost Legacy is very much Uncharted-by-the-numbers. It's as well-written and engaging as ever, and looks absolutely stunning – especially on PS4 Pro – which will surprise precisely nobody. Yet between the parkour-inspired clambering around ancient ruins, shooting sections tinged with stealth takedowns, on-rails action set-pieces, and environmental puzzle-solving, there's practically no mechanical difference to any Drake-lead entry. But it's perhaps unfair to expect any drastic overhaul, especially in an adventure that's more side-story than next instalment. The formula works and has proven extremely popular with fans – but more of an evolution in future wouldn't go amiss.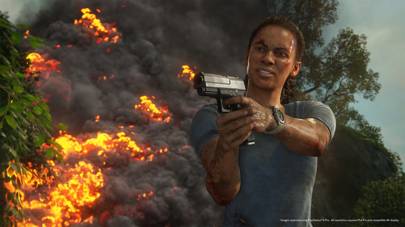 Being a smaller game – expect the story to take around eight to twelve hours to complete – does have its benefits though, condensing Uncharted's best tricks into a more appreciable package. Once past a stringently linear opening sequence (a burglary gone wrong, leading to a race through a ruined Indian town occupied by Asav's forces) you're are treated a lush, open area, ringed by mountains but where temples can be tackled in any order and hidden treasures besides the Tusk can be hunted for at your leisure.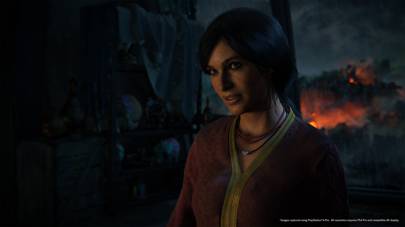 Ultimately, Lost Legacy will prove a pleasant 'bonus chapter' for returning Uncharted fans, while proving a nice jumping on point for any newcomers put off by the years of story they may have missed out on. Just don't expect any surprises, at least when it comes to the single player experience.
This review will be updated once WIRED has tested multiplayer features under real-world conditions. A final score will be added then.
Source link